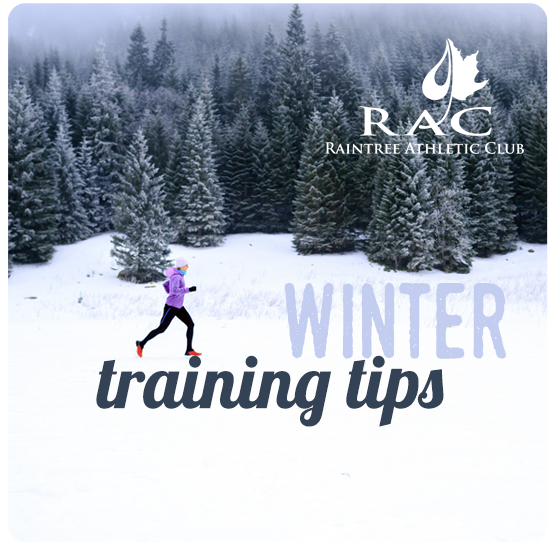 5 Quick Tips to Prepare for a Winter Race
BY ASHLEY TALEBI
Personal Trainer Supervisor/
NASM Certified Trainer
Raintree Athletic Club
Runners are athletes but lets face it, it's slightly easier on the body to run long distances on 60 degree day than it is when it's 32 and snowing. Preparing yourself for winter racing is a little different than the FireKracker in July, so we've put together a few quick reminders to help you get race ready for the Front Range Freeze.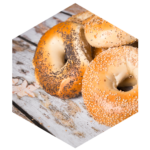 1. Eat an hour pre race. Eating not only fuels your body but it increases your body temperature due to the thermogenesis effect of digestion. My favorite pre-race fuel is a wheat bagel with peanut butter and banana. Bring on the warmth!

2. Warm up pre run, but don't sweat! Stay in a heated area as long as you can before the start time. While waiting at the starting line, do some arm circles, ankle rotations and leg swings (being mindful of the people around you).

3. Cold weather makes you feel less thirsty even though you're working just as hard as you usually do. When you can see your breath that means you're losing water! Make sure you stay hydrated pre and post race.

4. Have fun! Winter running is a game changer. Everything seems to work a little slower in cold weather, so try not to get too caught up in your race time. The more the merrier; invite your friends and family to race with you as a way to motivate each other during the chilly winter months.

5. Post race, have dry clothes to swap into and a hot thermos of hot chocolate waiting at the finish line. Hot chocolate is a perfect combination of carbs and protein for a post race recovery treat. See recipe below!
Ingredients
· 2/3 cup of hot water
· 1/2 cup of Hershey's Cocoa – Natural Unsweetened
· 1 14 oz can of sweetened condensed milk
· 1 1/2 cups of heavy cream
· 6 cups of whole milk
· 1/2 cup of sugar
· 2 teaspoons of pure vanilla extract
· dash of salt
· marshmallows or whip cream
Instructions
In a small bowl, combine hot water and Hershey's Cocoa. Stir until smooth.
Combine all ingredients in a slow cooker, including cocoa mixture, and whisk to combine.
Heat on low for about 3 hours, stirring occasionally.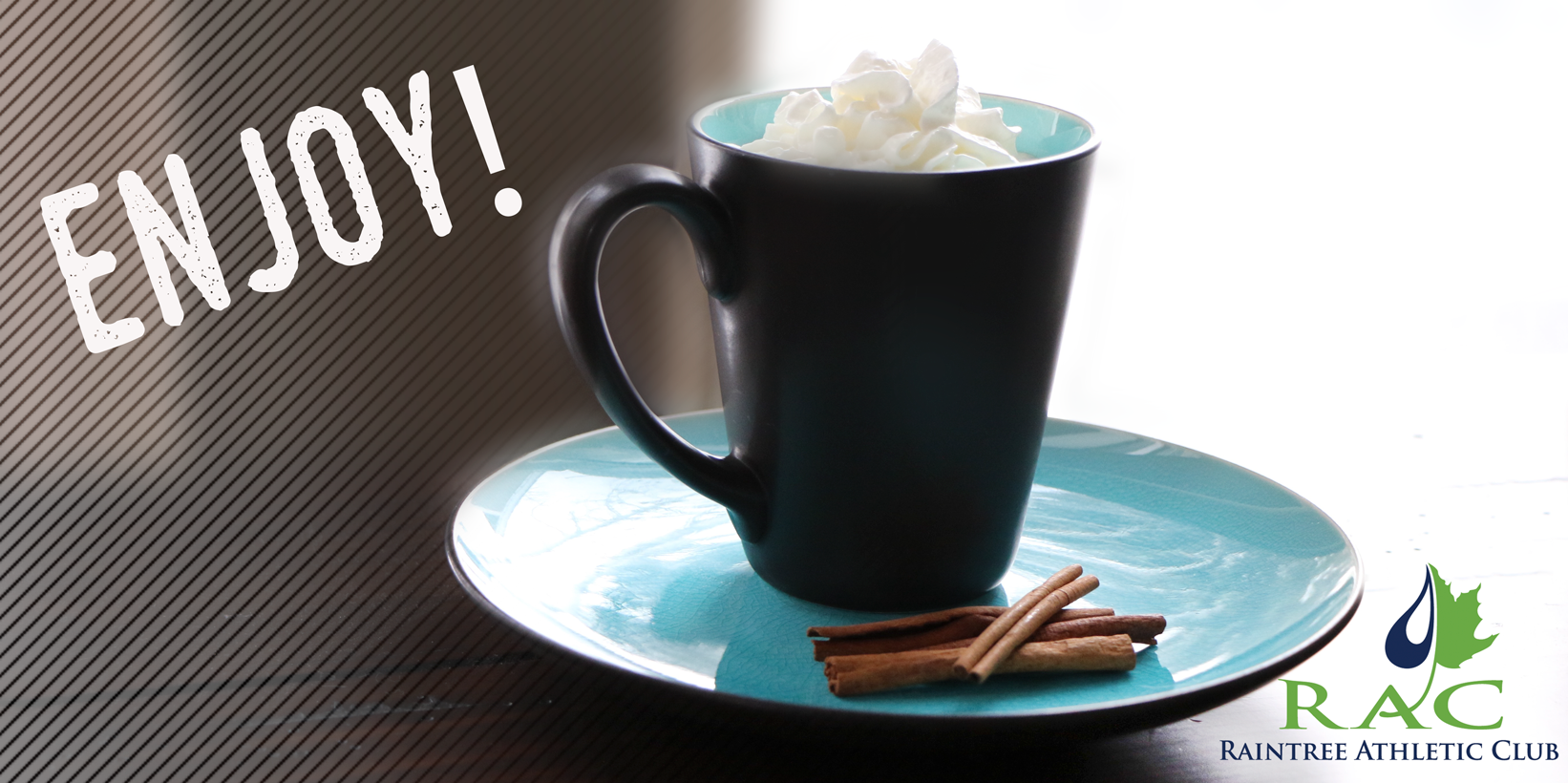 Save
Save
Save
Save
Save
Save
Save
Save
Save
Save
Save
Save
Save
Save
Save
Save