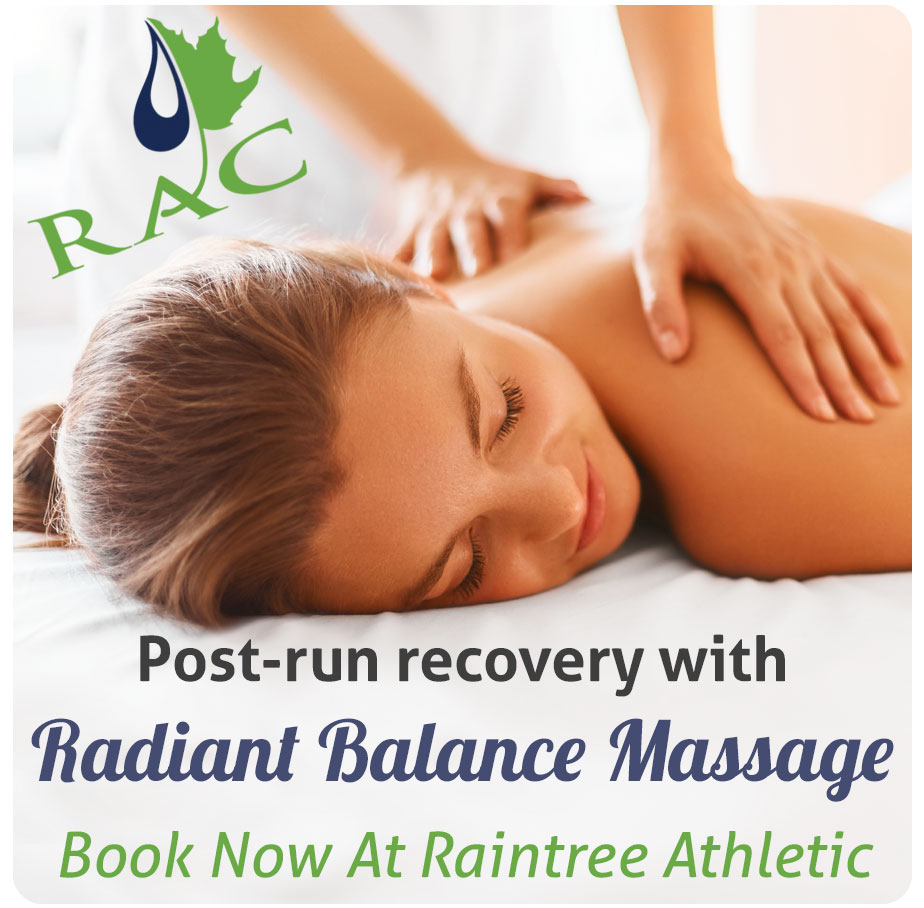 Post-run recovery with Radiant Balance Massage
We all know that massage is relaxing, but did you know that massage is beneficial to every major system in the body? It lowers blood pressure, improves circulation, relieves pain, helps you sleep, can ease discomfort associated with scarring, increases range of motion in stiff joints & reduces inflammation, among other things.
Raintree Athletic Club the official gym of the Front Range Freeze offers Radiant Balance Massage as one of their services – Working to balance the body & mind with a combination of personalized treatments designed to fit every body. Treat your body right after your race!
Complimentary Childcare during your massage! One less thing to worry about. Drop off your children in their Childcare "The Treehouse" as you enjoy your massage at no extra cost. Be sure to check our Treehouse Hours when booking your massage.
– See more at: http://www.raintreeathleticclub.com/massage/