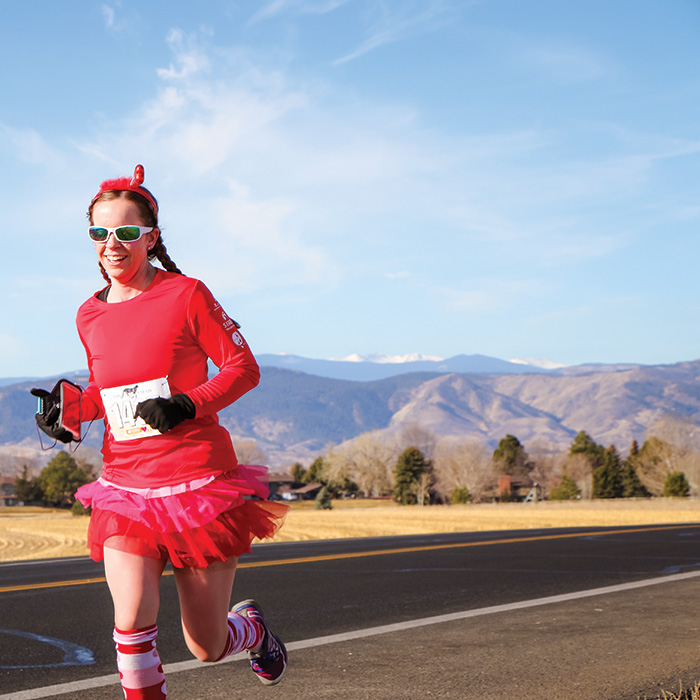 Catch Me If You Can 4 Mile & 10K Race Recap 2017
Legs were bounding, arms were pumping, and of course hearts were racing at the 2nd annual Catch Me If You Can 4 Mile and 10K event this past Sunday, February 12th.  Love filled the air and the lungs of runners as they looped around the country roads just west of the Anheuser-Busch brewery. Runners in both race distances enjoyed fast times with a mostly flat and slightly downhill course on a cool, but sunny morning.
Being the classy race that it is, ladies went first starting both race distances at 9:00am while the gentlemen patiently awaited their start time at 9:03am in hopes of catching up to their running partners ahead.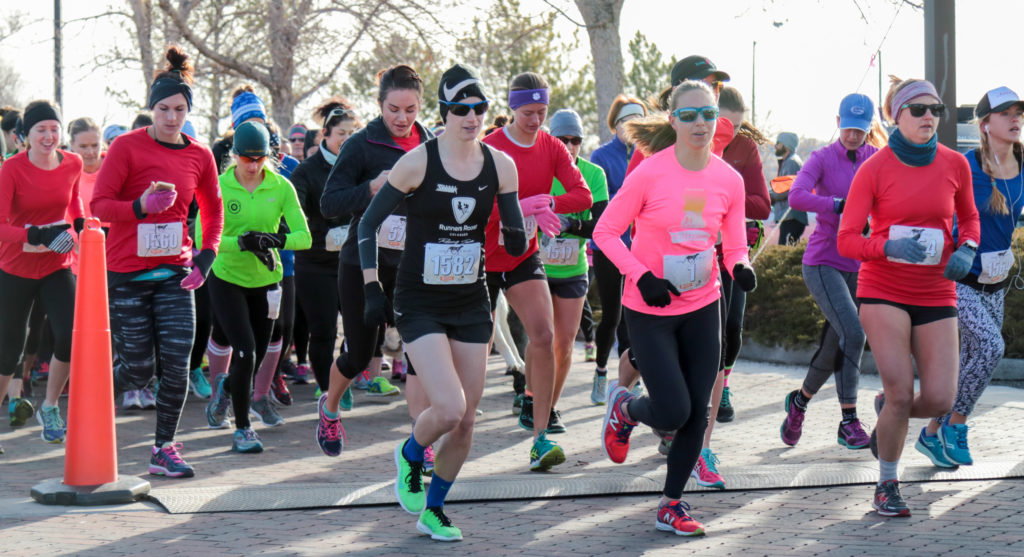 Heather Ultrata won the Women's 4 Mile race and placed 3rd overall with a time of 23:57, Eli Hinerfeld came in second (27:30) and Allie Sibole came in 3rd (28:39). Male winners of the 4 Mile race included Tyler Sewald coming in first with a time of 22:04, Rick Schulte in second (23:31), and Louden Harger placing 3rd overall (25:54).  ). Katie Kissane took home the gold for the women's 10K race with a time of 39:57, followed by Ellie Butler (40:25), and Sarah Russell (43:01). Jerry Lanning crossed first in the Men's 10K category with a time of 34:27, followed by Erik Peterson (35:55), and Dillon Shaffer (38:17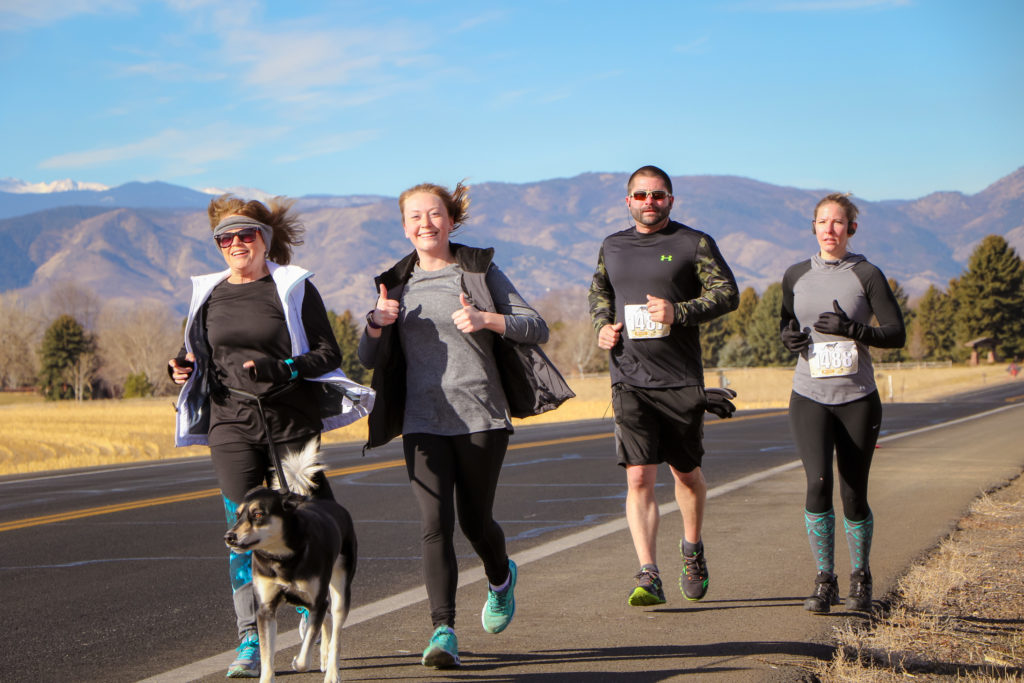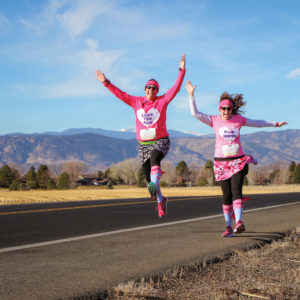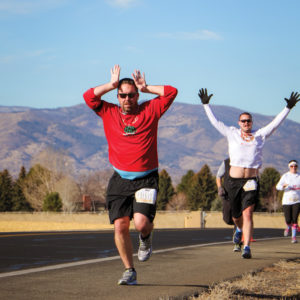 Awards were presented to the top 3 male and female overall winners in each race as well as the top 3 male and female age group winners. To ensure it will be the sweetest race of the year, Me Oh My Coffee And Pie provided miniature heart-shaped, apple -raspberry pies for all award winners. All women award winners received bath bombs donated by Salus Bath and Body Care while the men received a $5 gift card to a local coffee shop or bar.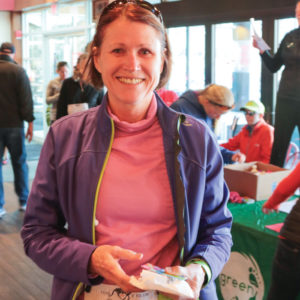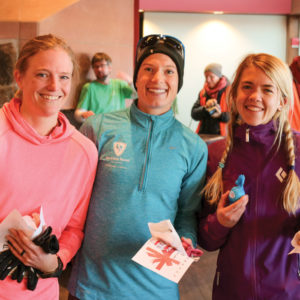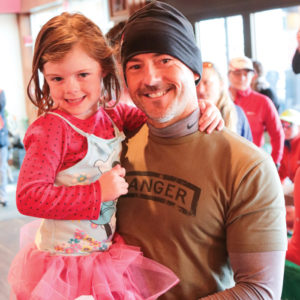 After finishing the race, participants rewarded their morning workout with treats donated from local businesses such as cupcakes from Buttercream Cupcakery, Donuts from Lamar's, coffee from The Human Bean, and fruit from Spouts in Loveland.
Participants, volunteers, spectators, and our furry friends took their turns in the Kissing Booth to celebrate the end of the race and the happy hearts felt by all. Green Events gave some love to local organizations by donating race proceeds to the CSU Triathlon team and Poudre and Rocky Mountain High School Cross Country teams.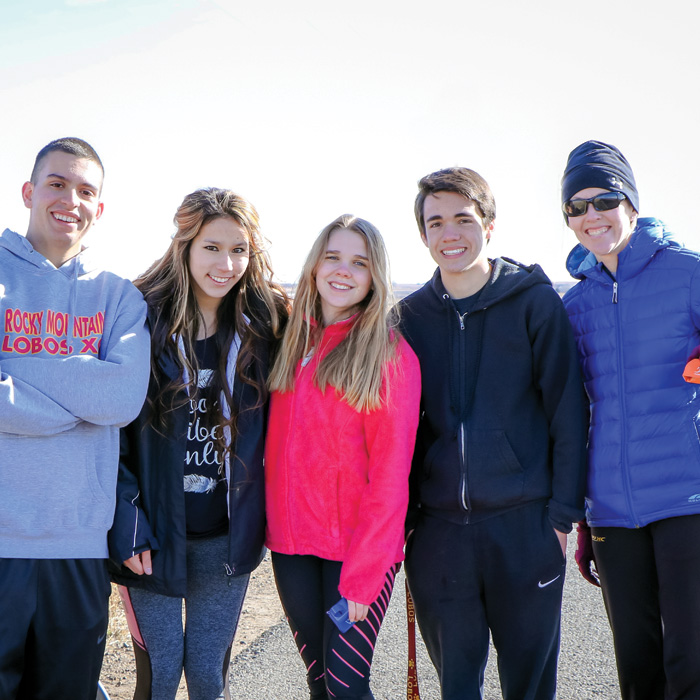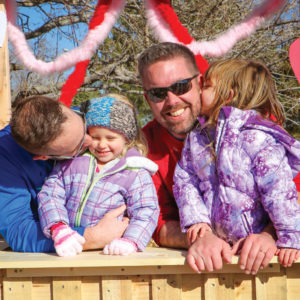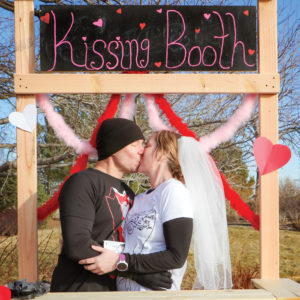 Volunteers from the CSU Triathlon team, Poudre and Rocky Mountain High School Cross Country teams, Runner's Roost, Harvest Farm, and many helpful individuals assisted with race-day logistics and allowed for the morning to run smoothly and safely. Catch Me If You Can was the last event in Green Events' winter running series, the Front Range Freeze. Sponsors of the event included Raintree Athletic Club, Sierra Trading Post, Runners Roost, Marvin Windows and Doors, and Anheuser-Busch Biergarten.
Winter seems to be winding down which means spring is just around the corner! Sign up now for the Spring Equinox 4 Mile and Half Marathon on March 26th.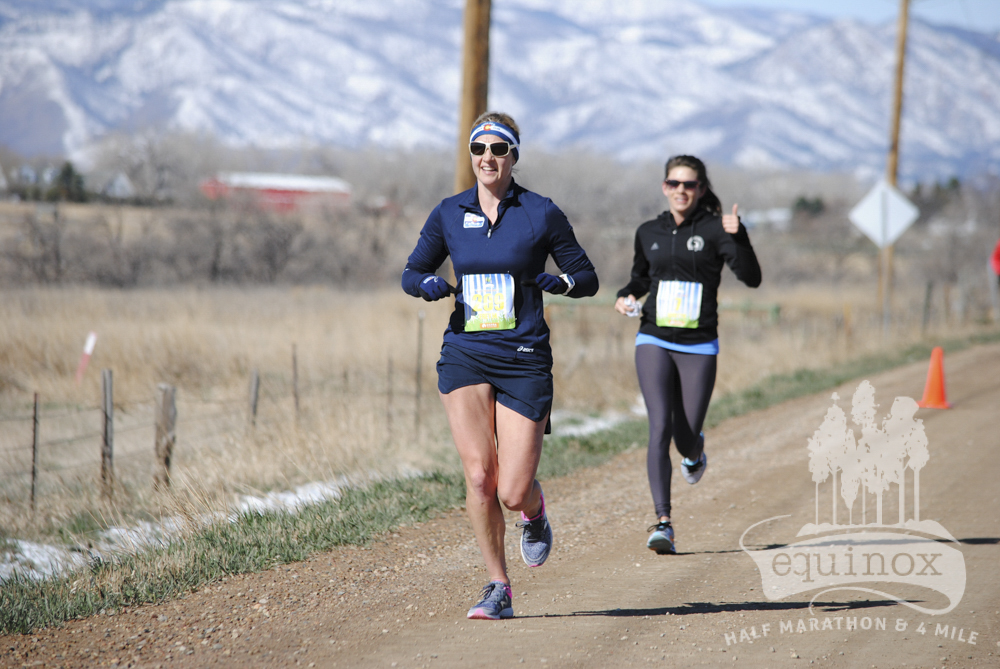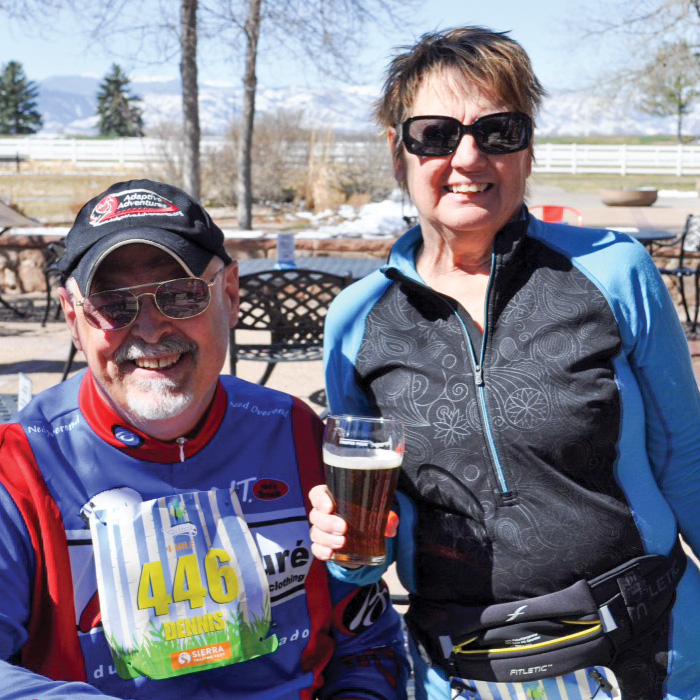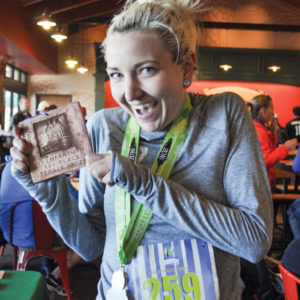 Save
Save
Save
Save
Save
Save
Save
Save
Save
Save
Save
Save
Save
Save
Save