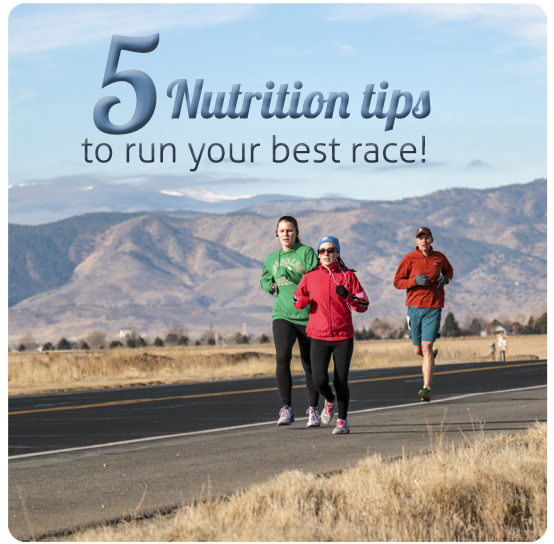 5 Nutrition tips to run your best race
By: Ashley Talebi, Personal Trainer at ALIVE
1.) Hydrate the night before. The last thing you want is to be dehydrated at the starting line or to over hydrate the morning of race day. To prevent muscle cramps and frequent bathroom breaks, sip on a water bottle up until 1-2 hours before bed.
2.) Avoid eating out the night before race day, cook a healthy meal from home so you know what ingredients you are using. It's best to eat a dinner with family food that you know wont cause distress on your digestive system.
3.) For breakfast eat a meal high in carbohydrates to fuel your glycogen stores. Try to eat two hours before your race so you have time to digest. Some example of good race day breakfast choices are a smoothie, oatmeal, or toast with peanut butter and bananas. Don't consume high fiber foods like berries or leafy greens to avoid digestive issues while running.
4) During the race, you shouldn't feel the need to eat if you fueled properly the night before and the morning of. But if you find yourself bonking, sip on a sports drink for a bit of sugar and electrolytes. If possible choose a sports drink that you've had in the past. Error on the side of caution with drinking/eating from aide stations if you don't know how it is going to react in your stomach while running.
5) Post race, nourish your body with a well balanced meal. Don't forget to keep sipping on water after the race to help with muscle recovery.
---
Ashley's favorite pre race dinner:
Honey Chipotle Chicken Bowls with Lime Quinoa.
Yield: serves 2-4
 Total Time: 2+ hours to marinate, 30 minutes to make
honey chipotle chicken
1 pound boneless, skinless chicken breasts
1/4 teaspoon salt
1/4 teaspoon pepper
1/4 cup olive oil
3 tablespoons adobo sauce, from a can of chipotles in adobo
2 tablespoons honey
1 tablespoon dijon mustard
1 tablespoon honey mustard
2 tablespoons chopped fresh cilantro
4 garlic cloves, minced
salad
6 cups spring greens
1/2 pint cherry tomatoes, halved
1/4 cup torn fresh cilantro
4 green onions, sliced
1 avocado, sliced
1 lime, juiced
1 tablespoon olive oil
1/2 tablespoon honey
lime quinoa
1/2 cup uncooked quinoa, rinsed
1 cup low-sodium chicken or vegetable stock, or even water
1 tablespoon coconut oil
1 lime, juiced and zest freshly grated
1/4 teaspoon salt
1/4 teaspoon pepper
Directions:
Add the chicken breasts to a baking dish or ziplock bag and season with salt and pepper. In a bowl, whisk together the olive oil, adobo, honey, mustards, cilantro and garlic. Pour the marinade over the chicken, covering it evenly. Place it in the fridge and marinate for at least 2 hours, or even overnight.
When you're ready to make the meal, heat a large nonstick skillet over medium-high heat. Add a tiny bit of olive oil and add the chicken, then cover the skillet and cook until the chicken is deeply browned on both sides and cooked in the center, about 6 minutes per side.
To make the salads, add the greens in a large bowl and toss them with a sprinkle of salt and pepper. Add the chicken on top along with the quinoa, the tomatoes, cilantro, green onions and avocado. Drizzle the bowl with the lime juice, olive oil and honey. Serve!
lime quinoa
Add the quinoa and stock (or water) to a saucepan over high heat and bring it to a boil. Once boiling, reduce the heat to low and cover the pot. Cook for about 15 minutes, or until all the liquid is absorbed. Stir in the coconut oil (you can swap butter), lime juice, zest, salt and pepper.